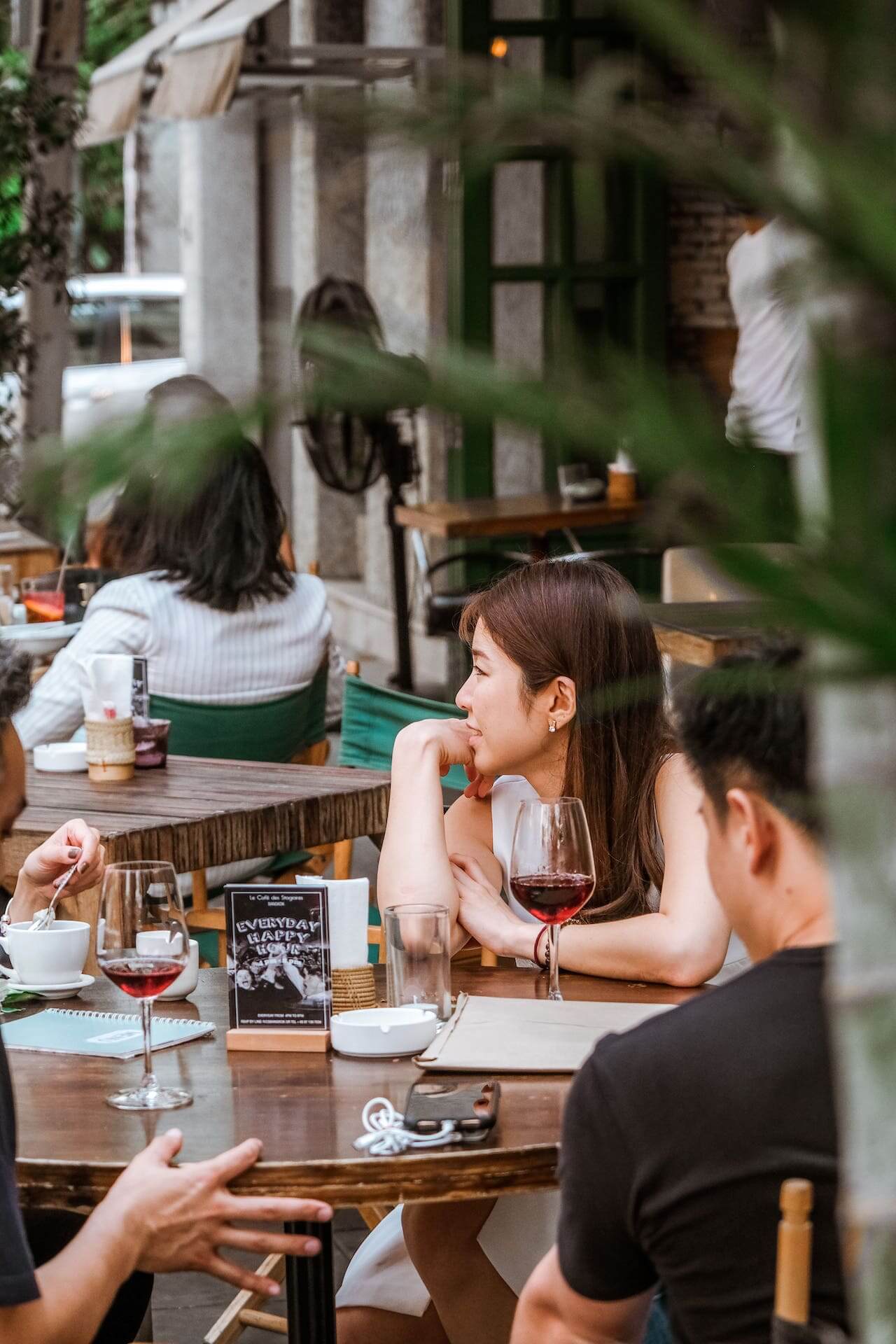 We founded the original Café des Stagiaires in Shanghai 9 years ago, when we were three interns (stagiaires in French) and best friends who were students of the École Hôtelière de Lausanne hospitality school in Switzerland: two young Frenchmen (Max and Ben) and a Belgian (Tom). It started as just a small bar for all of us to hang out together, with simple food and drinks that reminded us of home. But our little bar quickly caught on with fellow interns, expats, and locals alike, and soon it grew into a place we had all dreamt of starting one day.
As our little hangout grew, we decided to turn it into a space that reflects the café culture we knew back in Europe, where the café is the center of social life – from morning coffee and breakfast to dinner, drinks, and parties at night. With that in mind, we made Le Café des Stagiaires (CS for short) a place that welcomes everyone – expat and local, young and old, intern and head of state – who appreciates quality, authentic European food and drink in a convivial atmosphere that encourages socializing between customers. Our unofficial motto is "There are no strangers here; only friends you haven't met yet".
Four years after the original launch, and after opening three locations in Shanghai (which we later consolidated into one big one), we brought our concept to Bangkok, where CS continues to be a hot spot for the international crowd and locals seeking a European vibe. Now, nine years after we began, we're taking the next logical step on the road to becoming an institution across Asia, with our new Café des Stagiaires in Ho Chi Minh City's lively and cosmopolitan Thao Dien neighborhood. Just like back home, we plan to bring in hospitality interns once the international situation allows. We hope to fill a niche here that makes us a uniquely valuable member of the vibrant local F&B community.